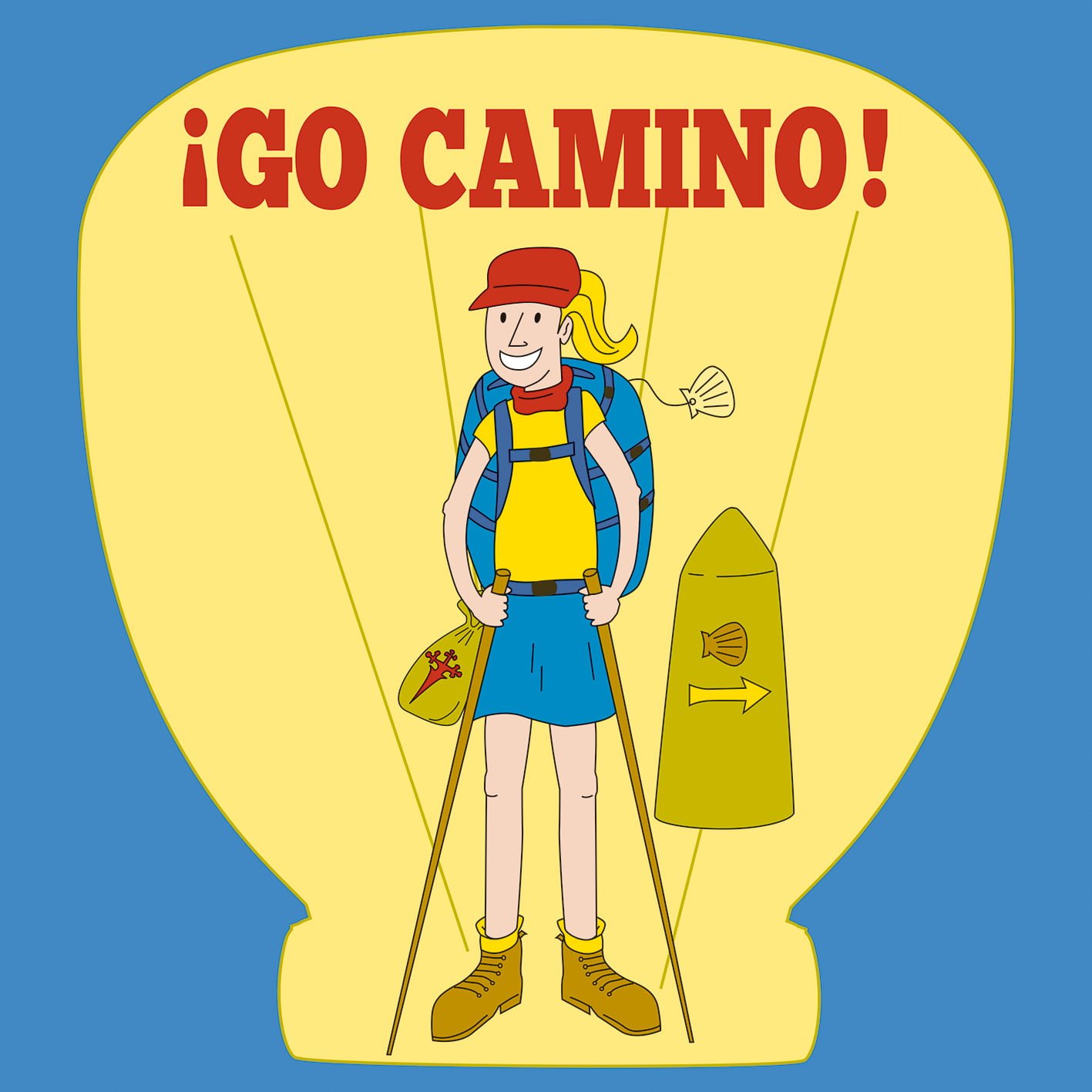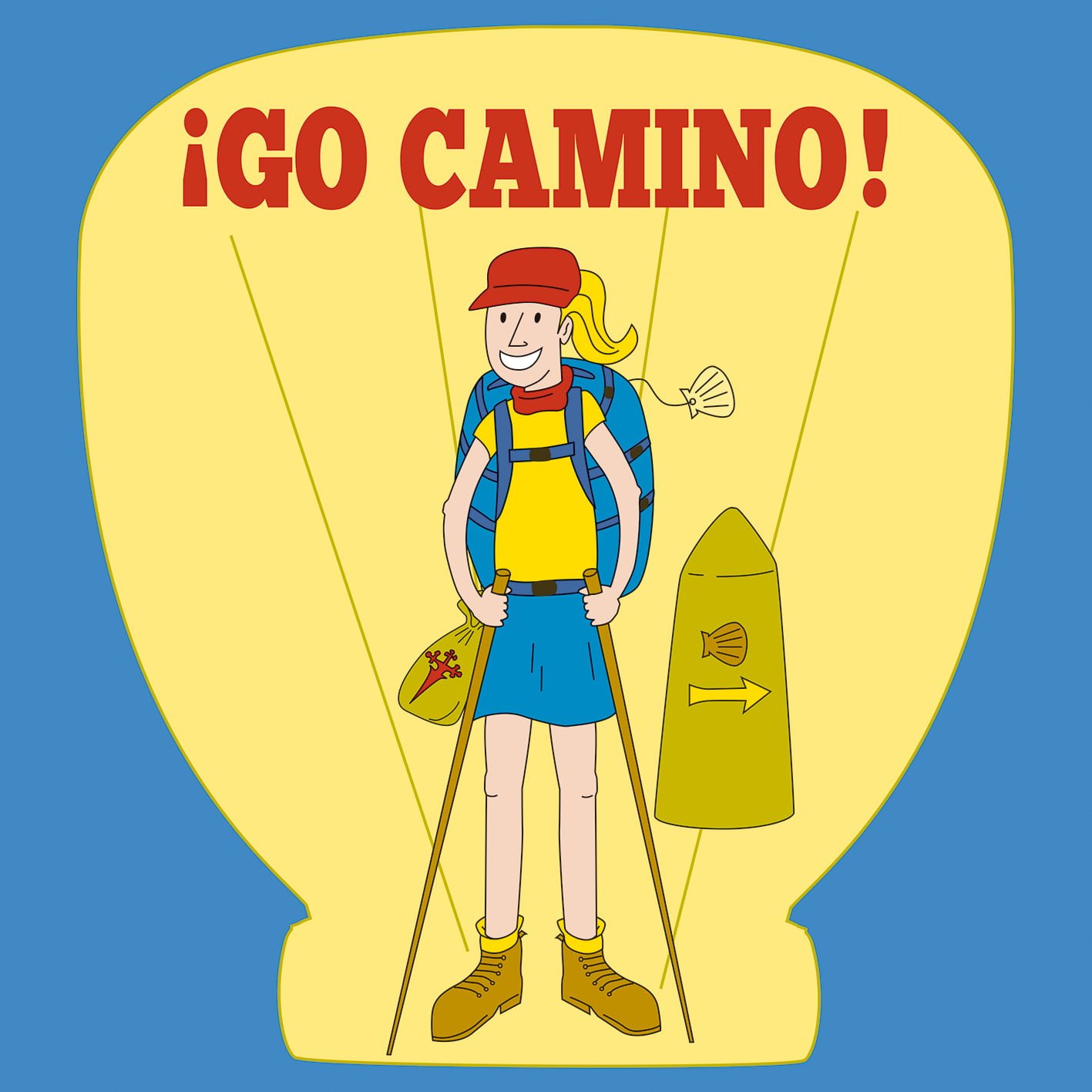 What is Go Camino all about?
'Go Camino' stands for 5 pilgrimages: 4 from northern Spain and 1 from Portugal, for a minimum of 5 and a maximum of 12 days per pilgrimage.
With its thousand year history, the Camino is a powerful reservoir of stories, ideas, and theories which can draw endless amounts of happiness from those who partake in them: the atheist, the believer, or even the adventurous sportsman.
A trip with the possibility of digital detox – to be offline and out in the world – When did you live life at 4 km/hr lately?
"A beautiful place to lose yourself and find yourself"
Fitness level:
12 to 22 km per day
Quiet and off the beaten path
Old mills, grain houses and fishing villages
Boat trip, dolphin spotting
Green hills of Galicia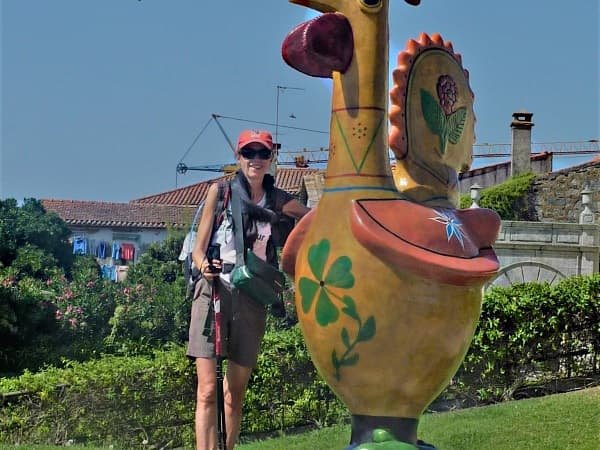 "A time to be ourselves without pressure"
Fitness level:
12 to 25 km per day
Porto and its beautiful beaches
Medieval villages
Easy and green route
Ideal for anyone who wants to take it easy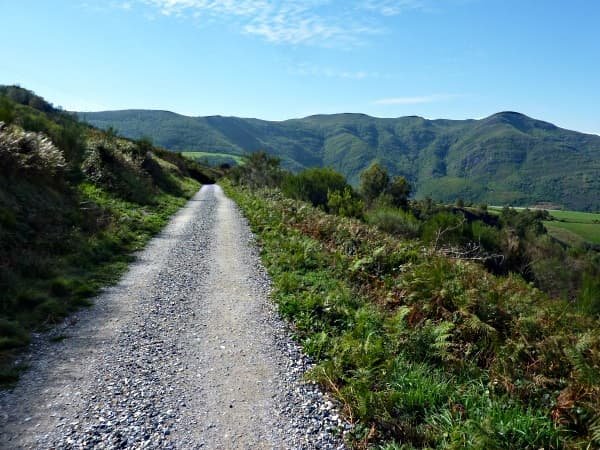 "It's the Kathmandu of the 21st century"
16,5 to 28 km per day
The classic camino
A real spirit and camaraderie of the camino
Varied landscapes
Ideal as first trip
"Wine hiking on the Camino Santiago"
Fitness level:
12 to 22 km per day
6 days
Visit top bodegas
See the most beautiful wine regions of Galicia
Taste the Galician cuisine
Boat trip, dolphin watching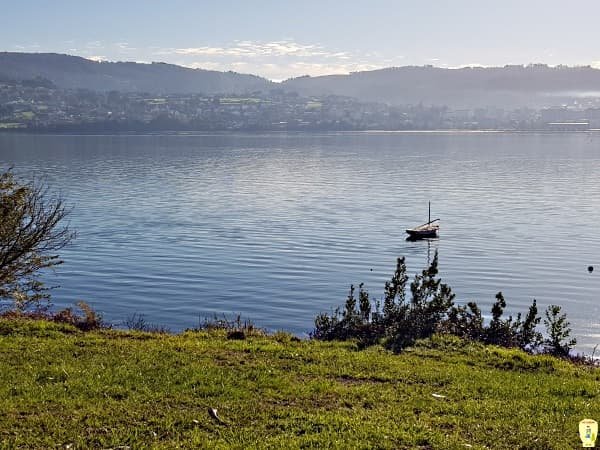 "A solitary authentic experience"
13 to 26 km per day
6 days
Quiet Galician countryside
Historical route
Charming bays
Picturesque villages
"A beautiful place to lose yourself and find yourself"
14 to 30 km per day
A physical challenge
Close with nature
Asturian mountains
The perfect trip for those who love solitude
What is a Camino?
The Camino is a kind of life journey, a journey that actually reflects how you stand in life. You can call it a modern pilgrimage. Walking a Camino brings a special feeling with it, which is hard to define. It is a group feeling, but it is not. Pilgrims do have contact with each other, but everyone hikes his own route. When pilgrims, from all over the world and from every type of life, walk past each other, they wish each other 'Buen Camino!'
"You meet somebody you'd never meet back home and enter a mental world you never thought existed".
"Walking, you are all doing the same thing, are all at the same level and all social differences fall away"
"The route isn't the kilometers you've done. It's the contact with people, with nature, with yourself"
"Camino is a time to be ourselves without pressure"
"You tune into the landscape in a way you can't in a car. You feel part of it. Everything becomes cinematic, you're in a movie set"
"It gives you faith in nature in these times when we are destroying so much without thought"
"Digital Detox" means being "offline" during a certain period.
Result of a digital detox :
It makes you more productive, you have more energy and more ideas.
You step away from multitasking so you can be more focused.
You connect more with those around you.
It improves sleep and concentration.
You are more peaceful; you relax and slow down.
It increases happiness levels.
You can create your schedule your way; e.g. if you reply to an email anytime, people will think you are available all the time. If you reply at a time that works for your schedule, that person will learn to connect with you on your schedule.
The smartphone is a great device that can make a very positive contribution to daily life. Eventually, you should be the one that determines how or what happens, not the apps on your smartphone or your surroundings.
Are you subject to the habit of grabbing your phone at any * bleep *? There is a way to undo this with Go Camino.
The hike convinced me of the imperative that we should all walk our own paths, respect nature and our fellow human beings, and enjoy being alive! Ultreia, hopefully see you soon, Elvira
When my father had not long to live, he wrote a personal Christmas card to each of his children for the last time. For me, he wrote: "For Elvira – always on the move". I have a Dutch father and Belgian mother. My father, who served in the Dutch Armed Forces, completed his military service in New Guinea – I definitely got the travel bug from his side.
I've been fortunate enough to travel to 65 countries, from New Guinea to Alaska. I have also lived and worked in France, Australia, Greece, Ireland, UK, Spain and Cambodia, among other things, working as a tour guide. I am fluent in five languages and have the knowledge and experience to guide you through what was one of the most influential journeys of my life so far: the Camino Santiago.  When I started walking from Saint Jean Pied De Port in the fall of 2015 to Santiago de Compostela, my life changed. For me it began as just a walk. But it evolved into an inner journey.
Walking gives you a sense of freedom, it's addictive, I can see why some people become serial long distance walkers! I found a way of life, away from the daily rat race and rush, which gave me the sense of satisfaction that I had been looking for. The physical process of long-distance running, the mental rest, connecting with the world around you, all the beautiful and valuable encounters with nature and fellow hikers, an understanding of what is really important and gaining perspective, the incredible power of your body and mind and achieving balance between the two – these revelations gave me so much. Everyone should put this journey on their bucket list ♥
P.S. when it comes to my Belgian genes: I have a degree as a chocolatier.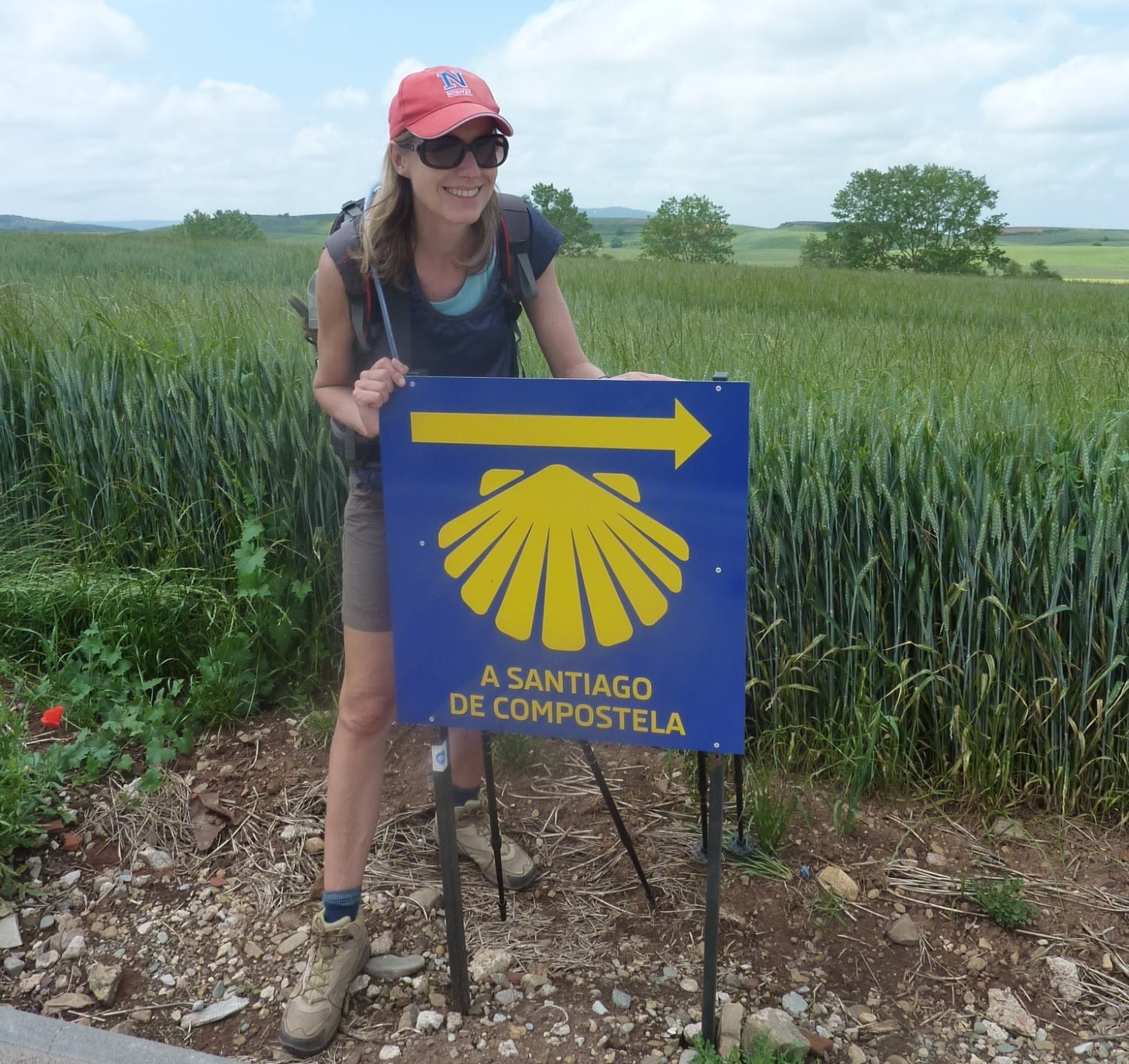 The hike convinced me of the imperative that we should all walk our own paths, respect nature and our fellow human beings, and enjoy being alive! Ultreia, hopefully see you soon, Elvira
What are you waiting for?
All text and images © Copyright Go Camino and Elvira Rog.
The Go Camino logo, "Go Camino", "Digital Detox Camino, "Friese Camino" , "Camino Vino", "Camino Original" and "Camino Spiritual" are trademarks and/or service marks and/or registered trademarks of Go Camino and Elvira Rog in the Benelux and/or Spain and/or other countries.